GAR Member Connect Summits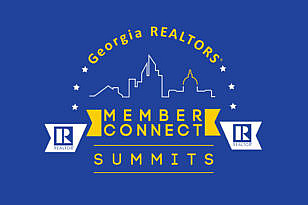 Thank you to all who joined us in Jekyll Island, Griffin, Atlanta, and Athens for our 2022 Member Connect Summits. We hope that you enjoyed meeting GAR leaders and your colleagues, and learned new information that helped to elevate your business!
In 2023, GAR will travel to five locations throughout Georgia in the spring and summer to bring premium information and education to your doorstep. Topics will include a legislative update, an economic update, GREC update, RPAC, professional standards, and more. The Member Connect Summits are for GAR  members only. There is no fee to attend, but you must register in advance.
Check back on this page in March 2023 for a list of dates and locations for our 2023 Member Connect Summits!
Schedule & Topics
SCHEDULE:
9:30 am               Continental Breakfast/Check-in
10:00 am             Summit Begins
12:15 pm             Lunch Provided (45 minutes)
1:00 pm               Risk Management CE Session OR Economic Development Networking (choose one)
4:00 pm               Summit Concludes
This is a sample schedule; topics will be added in March 2023. 
Registration & Locations
Check back in March 2023 for information on locations and registration for our 2023 Summits.
Handouts
Handouts will be available after the conclusion of each Summit.