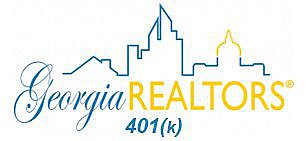 GAR Retirement Solution: A Next Generation 401(k)
GAR Retirement Solution: A Next Generation 401(k)
ATTENTION, Brokers and Managers – GAR has teamed with TAG Resources, LLC, and retirement heavyweights Transamerica and Mesirow Financial to power the GAR Retirement Solution, an improved 401(k) with advanced technology for today's retirement needs — helping you make the most of your own 401(k). Benefits include:
Reasonable Costs: Because the GAR Retirement Solution is built on an "aggregated" model – your company gains the advantages of economies of scale in pricing.
Ease of Administration: TAG Resources performs 99% of the administrative duties required for a company to offer a 401(k) to its employees. This removes the administrative burden from company employees and executives so you can focus on what's most important — running your business.
Well known and Substantial Providers: TAG is the largest "end to end" aggregate provider of 401(k) services in America. TAG partners with Transamerica as Recordkeeper, with $245 billion in assets serviced as of Dec. 2016, and with Mesirow Financial as the 3(38) Investment Manager with over $32.7 billion in assets under management and $30.8 billion in assets under advisement in fiduciary services as of June 2018.*
Fiduciary Liability Protection: This retirement plan allows a company to shift its fiduciary duties to the greatest extent permitted by law providing a company fiduciary support to mitigate defined legal obligations and responsibilities. This commitment by TAG Resources, provides confidence that your fiduciary obligations are being met. Regardless of the service provider's responsibilities as plan fiduciary, the employer still remains a fiduciary with all defined legal obligations and responsibilities.
Consistent Compliance: Historically, more than 67% of all 401(k) plans failed its Department of Labor random audit.** However, plans administered as directed by TAG Resources have never failed an audit. TAG is your 401(k) Support Team, signs the Form 5500, and ensures each plan is consistently in compliance with the DOL and IRS regulations. If you are out of compliance, TAG is out of compliance – and that has not happened in TAG's 15+ years of operation.
Download Flyer 1 – GAR Retirement Solution: Providers
Download Flyer 2 – GAR Retirement Solution: Details
For more information, please contact: 
Seth Deitchman
The Mercury Group at Morgan Stanley
5565 Glenridge Conn, Suite 1900, Atlanta, GA 30342
(404) 459-3861 
seth.deitchman@morganstanley.com
* Includes assets of Mesirow Advanced Strategies, Inc. (MAS) which was subsequently acquired by Lighthouse Investment Partners on July 1, 2018.
** United States Department of Labor statistics from review period of 2015.