Keynote Session: Purpose…The Remix: Unleashing the Rhythm of Impact, & REALTOR® of the Year Award Presentation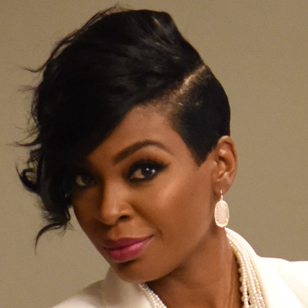 "Your Purpose is not the thing you do. It's the thing that happens in others when you do what you do." —Jade Simmons
Those 21 words, Jade's Purpose Statement, have been opening minds and changing lives since the very first time they were uttered, sending individuals and organizations into new stratospheres of impact. Now, enter Purpose… the Remix, a full-length presentation designed to help audiences reimagine, reconnect with, and reignite purpose and all the powers that come with it. With her signature blend of interactive musical motivation, Jade delivers her highest-octane performance yet, complete with piano, electronics and yes, drumming to display all the sounds, rhythms, and possibilities that purpose unlocks. If you're ready to compose an exhilarating beat your organization can groove to, ready to unleash teams who are locked into the greater mission, and ready to create an atmosphere that attracts and retains the best of the best talent, you're ready for Purpose…The Remix!
About Jade
Named one of the best keynote speakers of 2019 and 2020, and nicknamed "Classical Music's #1 Maverick", Jade Simmons' electrifying, genre-bending concert adventures span Rachmaninoff all the way to rap. She's played renowned halls, including the hallowed ones of the White House and the US Supreme Court, sharing her virtuoso storytelling, uncommon insights, and boundless inspiration with a wide range of audiences. The world-class concert artist is also the CEO of Jade Media Global, a revolutionary live experience and global content distribution company specializing in 360-degree personal development and strategic transformation. Today, Jade's experiences not only delight concert audiences, but her dazzling, high-impact presentations are fast becoming the go to fuel for the world's superlative brands and organizations. Jade is a creator of transformational experiences designed to activate audiences into becoming the biggest, boldest version of themselves possible… you don't want to miss this electrifying presentation!
The 2022 REALTOR® of the Year will be announced during the Keynote Session of the 2022 GAR Annual Conference & Expo. Read about the 2022 recipient in the Winter 2022 issue of Georgia REALTOR® magazine, online and in mailboxes this November.