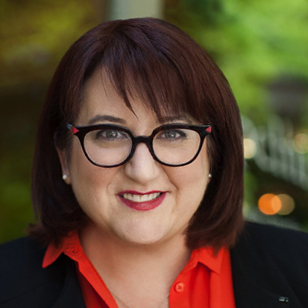 Beth Ziesenis
Your Nerdy BFF
Beth Ziesenis
Your Nerdy BFF
---
Have you ever wondered if there IS an app for that? In that case, Meet Your New Nerdy Best Friend… Beth Z: Author. Speaker. Nerd.
Since her first Motorola RAZR flip phone, Beth has made a verb out of the word nerd. She's here to help you filter through thousands of apps, gadgets, widgets and doodads to find the perfect free and bargain technology tools for work and home.
Although the only real trophy she ever won was for making perfect French fries at McDonald's in high school, Beth Z has been featured on Best Speaker lists by several groups that write best speaker lists. She is also a Certified Speaking Professional (CSP), the highest earned credential from the National Speakers Association. It's kind of a big deal.